VNR - VIDEO NEWS RELEASE
VNR - Video News Release
Have you ever thought why some companies get more positive television coverage than others? A strategic approach to media relations is often the answer. Planning helps public relations executives, professionals and other clients to obtain the television exposure their project deserves. A VNR is a professionally produced press release in video form, containing coverage of a specific event. SwissNews edits the VNR into a news story format and delivers it complete with a script to television news, sports and feature editors, by satellite, in time for programme deadlines. We can't guarantee that the story will be broadcast, but we are professional news producers. We know how to cover your event competently; we
know what editors are looking for and we can suggest what the newsworthy angle is for a story, but with an angle that still keeps its commercial objectives in view. You'll reach the key audience in your target markets at the right time and in the right way.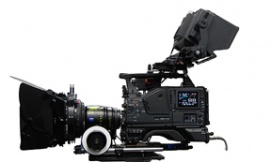 DoCumentation TO THIS OFFER
Please download the document as pdf.
Download PDF (215KB)
YOUR FEEDBACK IS MUCH APPRECIATED!
You are not happy about our service provided? There are points in the production you think we should ameliorate? Your arguments or opinions are important to us. Please write us an E-Mail, send us a fax or give us a call. We are always ready to accept hard or constructive criticism and we'll try to quickly improve or implement your suggestions and representations.
Your SwissNews Production Team