EVENT TV
EVENT TV / SATELLITE CONFERENCE
Worldwide operating companies are communicating with its squad members and employees over satellite conference. In real time you are able to communicate in a rapid, certain and reliable way to all branches and partners worldwide. Together with our global partners SwissNews is able to organize, coordinate and provide you the whole line of production and satellite broadcast worldwide.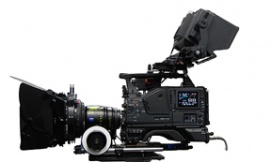 DoCumentation TO THIS OFFER
Please download the document as pdf.
Download PDF (215KB)
YOUR FEEDBACK IS MUCH APPRECIATED!
You are not happy about our service provided? There are points in the production you think we should ameliorate? Your arguments or opinions are important to us. Please write us an E-Mail, send us a fax or give us a call. We are always ready to accept hard or constructive criticism and we'll try to quickly improve or implement your suggestions and representations.
Your SwissNews Production Team