SATELLITE COMMUNICATION

Live News via SatellitE / Satellite ConferencE
Your company is based in Europe and you want to announce important information to a press corps or some other major business meeting or event in Europe, America or Asia. Wherever a corporate message needs to delivered simultaneously to audiences in different locations, - such as the launch of a new product, a global acquisition, annual general meeting or press conference, - satellite conferencing is the most
effective instrument of communication. Nothing is more powerful than a satellite link between two or more locations. SwissNews Corporate TV has daily experience in the coordination of satellite communication. We can deliver to clients a cost effective and reliable service that
can be called up at short notice.
We can help you to reach your target. SwissNews Inc. is working since 20 years closely together with the worldwide most important tv stations and biggest television news agencies. This can be your instrument to place your product or company information in the international "news", immediately and worldwide distributed. Together with our global partners SwissNews is able to provide you the whole line of production worldwide.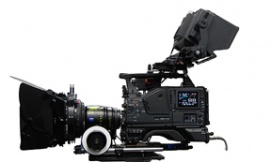 DoCumentation TO THIS OFFER
Please download the document as pdf.
Download PDF (215KB)
YOUR FEEDBACK IS MUCH APPRECIATED!
You are not happy about our service provided? There are points in the production you think we should ameliorate? Your arguments or opinions are important to us. Please write us an E-Mail, send us a fax or give us a call. We are always ready to accept hard or constructive criticism and we'll try to quickly improve or implement your suggestions and representations.
Your SwissNews Production Team