SwissNews goes IP!
SNIPNET - SWISSNEWS IP NETWORK / IP BROADCAST SYSTEMS & SERVICES
With SNIPNET, SwissNews Inc is offering its customers new IP Broadcast Services.
Live broadcasts or play out in the highest HD quality, with lowest latency, in our protected network. All our systems have been subjected to extensive testing. All SNIPNET units have successfully passed these tests.
More information will follow shortly.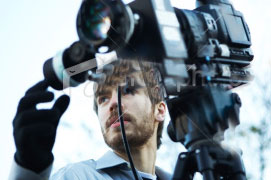 YOUR FEEDBACK IS MUCH A P P R E C I A T E D !
You are not happy about our service delivered?
There are points in the production you think we should ameliorate?
Your arguments or opinions are important to us. Please write us via E-Mail , sent us a fax or give us a call. We are always ready to accept hard or constructive criticism and we'll try to quickly improve or implement your suggestions and representations.
Your SwissNews Production Team