TV PROD
Where ever a tv broadcast production will take place: flexibility and enthusiasm paired with professional know how, state-of-the-art technology and television engineering will guarantee a frictionless accomplishment of any tv production. The name SwissNews Inc. is ensuring to you the maximum of performance, quality and reliability. We are committed to ensure sufficient supplies for our customers.
HD & SD Broadcast Services for TV StationS & PRODUCTION COMPANIES:
Electronic News Gathering about News, Sport und Economical Stories
Electronic Field Production for larger coverage on news and documentary films in collaboration with International television station and production companies
OB Outside Broadcast units for multi camera live production
DSNG Digital Satellite News Gathering / satellite provided news and live coverage
Feedpoint: play out and satellite uplink to broadcast covered material from our studios at Zurich & Geneva
One Camera News Studios to broadcast live interviews from our studios at Zurich & Geneva
Digital & High Definition nle post production/editing from our studios at Zurich & Geneva or with a mobil unit
Coordination and management of Production
Editorial assistance on special request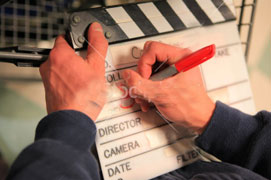 DoCumentation TO THIS SERVICE
download the documentation as PDF
Download PDF (215KB)
YOUR FEEDBACK IS MUCH APPRECIATED!
You are not happy about our service provided? There are points in the production you think we should ameliorate? Your arguments or opinions are important to us. Please write us an E-Mail, send a fax or give us a call. We are always ready to accept hard or constructive criticism and we'll try to quickly improve or implement your suggestions and representations.
Your SwissNews Production Team